July 18, 2016
Gracias a la primera edición, edición zero la han llamado, del
Festival Internacional Zaragoza Escena
este fin de semana hemos podido disfrutar en el
Teatro Principal
de dos obras de
Shakespeare
.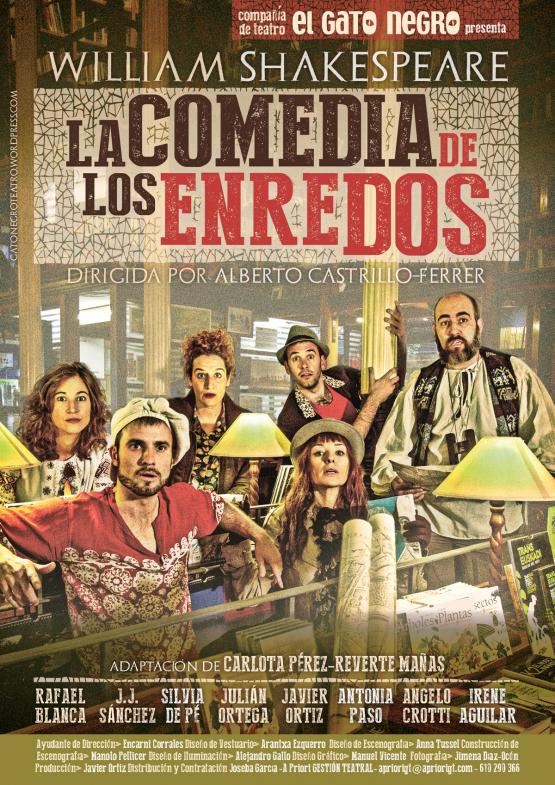 El viernes la compañía
El Gato Negro
ponía en escena
La comedia de los enredos
(
The Comedy of Errors
). Como no se encuentra entre los grandes éxitos del autor, no tenía la menor idea del argumento, ni conocía a los personajes y por supuesto nunca la había visto representada.
Egeón, natural de Siracusa, viaja a Éfeso, donde los siracusanos tienen prohibida la entrada desde hace un tiempo. Lo apresan, lo juzgan y él aprovecha para contar su historia: al poco de nacer sus hijos gemelos (y hacerse cargo de otros dos hijos gemelos), hace ya unos cuantos años de aquello, una tormenta sorprende a la familia en alta mar. La madre y dos hijos, uno de cada, natural y adoptado, desaparecen en la tormenta. El padre y los otros dos hijos, adoptado y natural, uno de cada, nada vuelven a saber de los primeros. Egeón ha llegado ahora a Éfeso siguiéndoles la pista. Y a partir de aquí comienzan los enredos que dan título a la comedia. Hay dos Dromios, dos Antífolos, una cadena, un anillo y un par de hermanas que se enredan en un laberinto argumental del que parece que no va a ser fácil salir. Hay momentos en la obra en que uno no sabe si el Dromio que está en escena es el de Éfeso o el de Siracusa o si el Antífolo que habla es el de Siracusa o el de Éfeso.
Tengo la impresión de que si hace cuatrocientos años esta misma versión, con esta misma puesta en escena tal cual, se hubiera representando en
The Globe
, habría sido un éxito, con esos guiños al público subiéndolos al escenario o con esos personajes masculinos, muy masculinos, representando papeles femeninos tal como pasaba en el teatro isabelino.
Lo que está claro después de haber visto
El Mercader de Venecia
hace unos años y ahora esta comedia es que
Alberto Castrillo-Ferrer
domina a
Shakespeare
, lo entiende a la perfección y sabe cómo hacer que el público lo disfrute.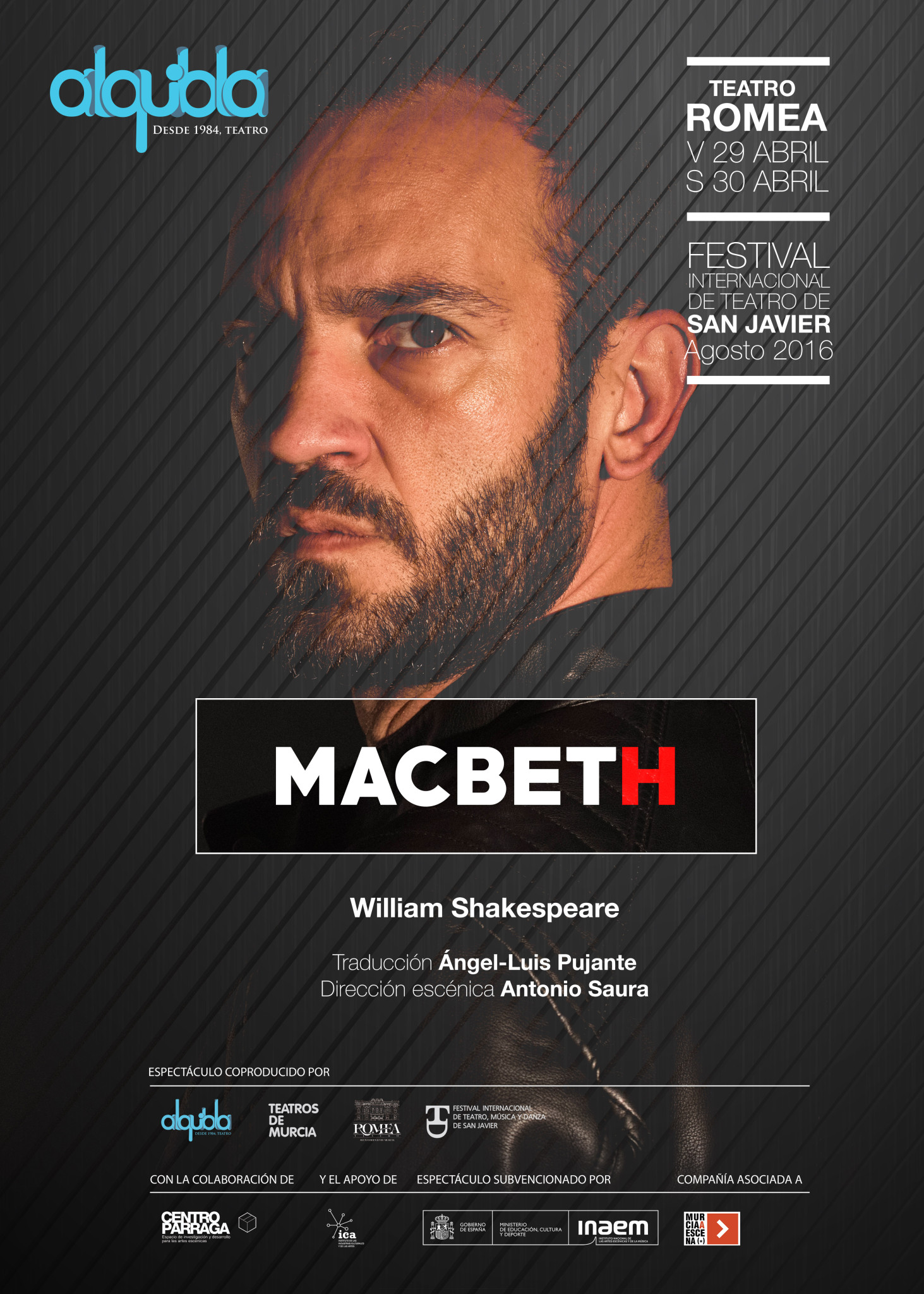 Ayer sábado el tono en cambio fue completamente distinto, completamente trágico y bañado en sangre.
Alquibla Teatro
nos regaló un
Macbeth
contemporáneo.
Las profecías de las fatídicas brujas hacen que Glamis, y luego Cawdor y siempre Macbeth, empujado o ayudado y convencido por Lady Macbeth, asesine al rey Duncan, convirtiéndose él en rey de Escocia. Pero la ambición, el ansia de poder, las sospechas de traición y el miedo hacen que un asesinato lleve a otro y a otro y a otro y a otro más...
Quiere sangre, dicen: la sangre quiere sangre.
Son casi dos horas de tensión continua, de no quitarles ojo a las tres brujas, magníficas (
Lola Martínez
,
Toñi Olmedo
y
Cristina Ainorte
); de dejarse sedudir por Lady Macbeth (
Esperanza Clares
), de disfrutar con Banquo y el rey Duncan; y de compartir sentimientos con Macbeth.
Así que ya sabéis, si este verano, o en otoño,
Alquibla Teatro
o
El Gato Negro
hacen una parada en el teatro de vuestra ciudad o en la plaza mayor de vuestro pueblo, no desaprovechéis la ocasión y entrad, pagad gustosos el precio de la entrada y sentaos a disfrutar, que el buen teatro no os decepcionará.
ENTRADAS RELACIONADAS:


Una foto a la semana
Ya no prometo nada
Fotos para 2014
¿Y quién es Hécuba?
Pensar en teatro
Posted @ 00:19 by
|
Permalink
|

---

Quizá haya algún tesoro / muy dentro de mi entraña. / ¡Quién sabe si yo tengo / diamante en mi montaña / o tan sólo un pequeño pedazo de carbón! / Los árboles del bosque de mi isla / sois vosotros, mis versos.

Salen los niños alegres / de la escuela, / poniendo en el aire tibio / de abril canciones tiernas. / ¡Qué alegría tiene el hondo / silencio de la calleja! / Un silencio hecho pedazos / por risas de plata nueva.